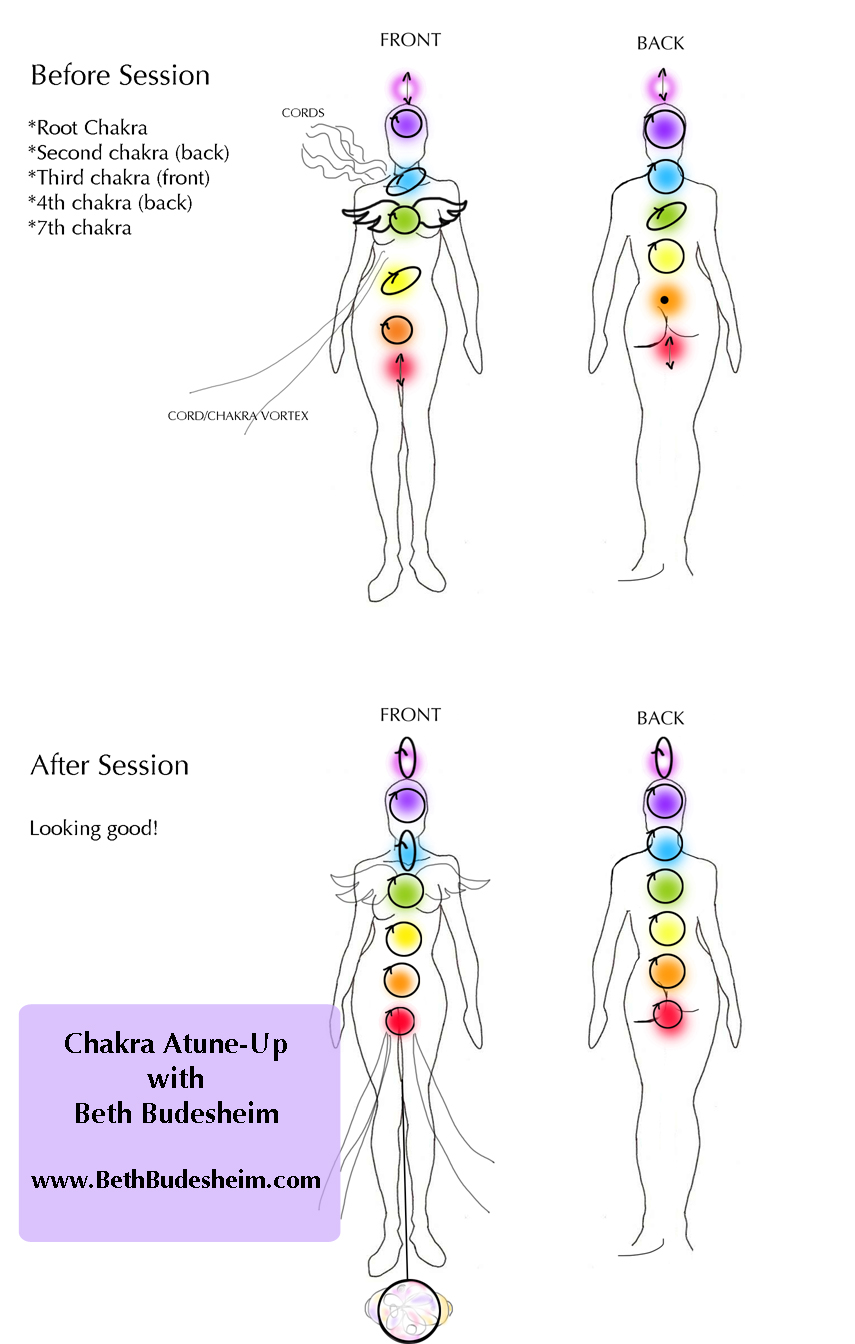 "My "spirit" was feeling somewhat off a few months ago. A lot had happened in my life and I felt I was transitioning but needed to do "something". When I saw Beth's Chakra session on her website I felt a need to do this kind of healing. In our first session we talked before and got a sense of what was happening in my life. After the first session I already felt more positive emotionally and spiritually. After session 2 I was feeling in balance. You just know when your emotions and energy body are beginning to get back on track. Beth then made me the flower essences and oil for my chakras. I was amazed to see the visual report of my chakras before and after the sessions. After session 3 I could feel stronger in all my areas: physical, emotional and spiritual. I continued to drink my flower essences especially if I was beginning to feel off balance. In the past weeks after the sessions I must say I have felt so much better. I no longer have "negative" feelings in my mind/being. I feel stronger emotionally, spiritually AND physically. I am very glad that this healing session with Beth was "calling" me to healing. She is a very beautiful and gentle soul and I thank Beth for helping me on my path." ~ Ellie
Chakra Attune-Up
Distance Energy Medicine- from me to you wherever you are.
Detailed Chakra Assesments and drawings
2 Energy Sessions with Intuitive Insights (description and guidance shared in emailed audio recording)
1 Energy Tune-Up Session
1 Flower Esssence Blend
1 Essential Oil Blend
Centering, Aligning, and Calming. Feel more radiant, grounded, and connected to your divine energy and authentic essence. Invite in more joy, connection, empowerment, health, inner calm and clarity.
After your initial consultation, chakra assessment and full energy session (40-60 minute session) you will receive a flower essence blend to take internally and an essential oil blend. Both of these further support your energy field, emotional and spiritual process, to integrate positive shifts and will be chosen based on the information I gather from you and what I find during your first session.
We will decide together when your tune-up session and second session will occur. All sessions are completed within 3 months time. The tune-up and second session really help to integrate the work and address patterns, assisting them to shift and hold the healthier energy patterns (which effects how you feel) more easily.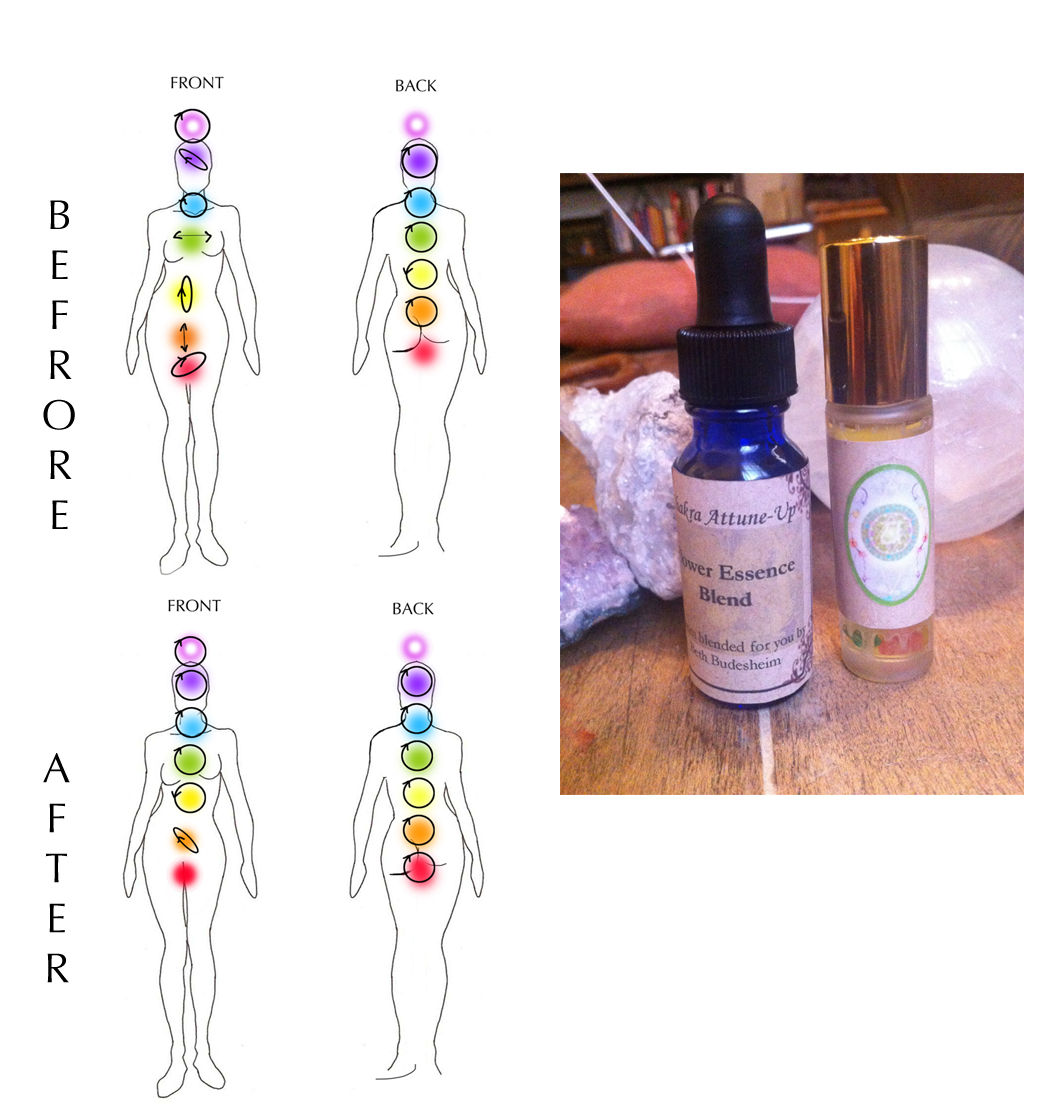 For details on energy sessions, go HERE.