Sessions for Radiant Being
"And the day came when the risk to remain tight in a bud
was more painful than the risk it took to blossom" ~ Anaïs Nin

Beth is very intuitive, finds all the tension spots without having to tell her about them. She is very responsive to instruction as well. It is a great overall massage but also feels like it is healing in a multi-dimensional way.
~ Nirvair Singh Khalsa
Beth is far more than a skilled masseuse. She is sensitive and intuitive, balancing the physical and spiritual aspects of massage. During my mother's final decline and death, Beth's compassion and extraordinary healing touch helped me find my way through that dark time. I have never experienced anything like it before and am blessed to have Beth as my massage practitioner.~ Blythe Fortin
DISTANCE SESSIONS AND SESSIONS IN PERSON ARE AVAILABLE
I work with an openess to all layers of your being- the physcial anatomy & health, as well as chakras and energy field which interelate with physical, mental, emotional and spiritual well-being.

I often experience clairvoyant 'seeing', and am connected to my guides, angels and healer beings, and their work through me and with me. Color, sacred geometry, intuitive imagery, insight and oracle cards are some of my tools to support you into a space of healing, self connection, greater clarity, calm, peace, empowerment, embodiment & radiance of your essential true self.
SESSIONS IN PERSON: MASSAGE & BODYWORK, ENERGY MEDICINE,
COMBINATION SESSIONS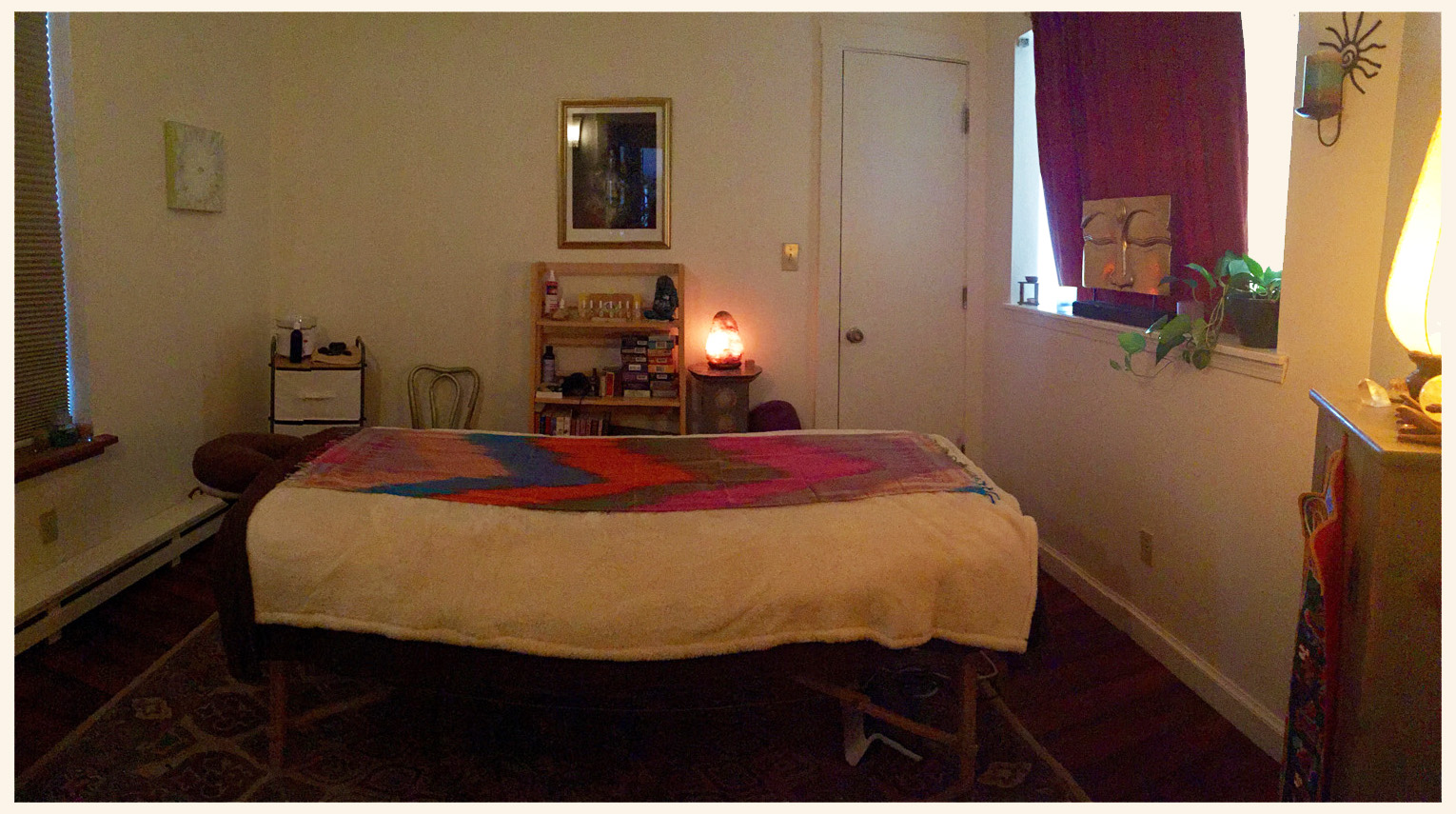 MASSAGE & BODYWORK: A graceful combination of various modalities to work out those tight spots, and bring deep relaxation. Some of my favorites to blend into your session are deep tissue, swedish, hot stones, chinese meridian, and aromatherapy. Thorough, intuitive, and nurturing.
ENERGY MEDICINE: Deeply calming, and has many benefits as it addresses issues on the energy levels (both around and within the body) which then positively effect your physical, mental, emotional and spiritual health. May include the use of crystals, essential oils, sound and flower essences. Chakras are cleared and balanced, the energy field is strengthened, harmonized, and brightened. Cords may be cleared which helps release toxic patterns and old relationship residue. Clients often express feeling clearer, more calm, self connected and like a weight was lifted.
COMBINATION SESSIONS: Massage & Bodywork, Energy Medicine and Intuitive Insights. To begin your combination session, you will be invited to share about any issues (physical, emotional, relational, career, spiritual...etc) that may be currently on your mind and heart. You will then relax on the massage table as I check each chakra, and proceed into the massage work and energy medicine. Sometimes we might pull oracle cards before or after you session. Essential oils, flower essences and crystals are also often used for their healing qualities. Intuitive information that comes through for you before, during and in closing your session, to support your process and well-being, will be shared. The massage aspect of the session can be fully thorough, or we can adjust the session to include more energy medicine.
AMETHYST BIOMAT: During massage, energy sessions and centering sessions, the biomat may be turned on to provide the added benefit of far infrared rays, negative ions and warmth. Learn more about the biomat HERE.
CENTERING SESSION: When you want some 'you' time in a relaxing healing space on the Amythest Biomat. May include a 10min head and/or foot massage, aroma-synergy, and flower essence.
Massage & Bodywork Energy Medicine:

(sliding scale)

♡ $70-80 for 60 minutes
♡ $85-95 for 75 minutes
♡ $95-110 for 90 minutes

Combination Sessions:

♡ $125 you will be with me for at least 90-100 minutes

Centering Sessions :

♡$50 for one hour
Sessions in person are by appointment only, in Santa Fe, NM. For payment, please bring check, cash or use the payment button below to use a credit card through PayPal. *Home visits may be available as well, for those with their own massage table or those with certain conditions such as Alzheimer's.
I am also availble at times to provide intuitive readings, massage or energy medicine for your group, workshop or girlfriend get-a-away to New Mexico.
DISTANCE ENERGY MEDICINE & INTUITIVE INSIGHT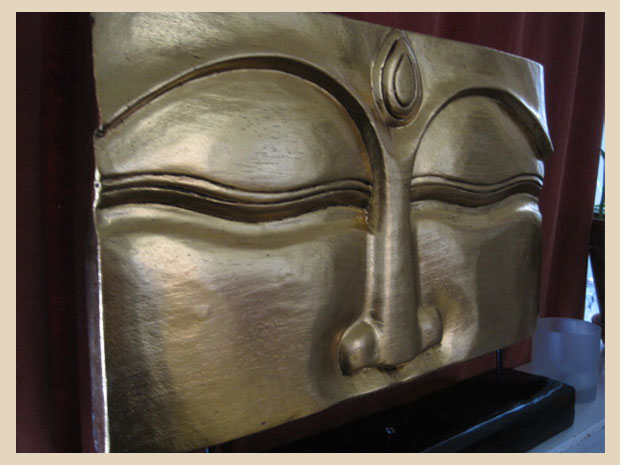 Compassionate Energy Medicine assists your emotional, spiritual, mental, and physical well-being. It is useful in times of well-being to maintain balance, clarity and self connection, as well as in times of challenge such as anxiety, stress, relationship struggles, illness, post surgical healing, emotional distress..etc.
Feel More Calm, Clear & Centered
Shift Unhealthy Relationship Dynamics & Clear Residue from Past Relationships
Nurture Self Esteem
Heal More Quickly After Surgery
Recover From and Prevent Illness
Feel More Joy & Radiance
Feel More Connected to Your Essential Original Authentic Energy

Clients often say that they feel the work (yes, even in distance sessions), 'see colors' and feel 'lighter', clearer, and like "something shifted" during the session. During a distance session, I ask that you set at least 15-30 minutes aside to be present with yourself and consciously connect with your energy, what you feel/sense/see; relax, meditate, sit outdoors, journal...etc.
Intuitive Insight sessions may focus on your specific areas of interest, specific questions, relationships, work/life purpose, spirit guides..etc. For health issues or concerns, please schedule an Energy Medicine session. Each session is conducted in a sacred heart centered space where I open to the highest and most aligned guidance for you. I do not tell you what to do or make any fatalistic predictions.
DISTANCE ENERGY MEDICINE & INTUITIVE INSIGHT:
♡ $50 for intuitive insight session. Email your question(s) and I will send you a 15min audio recorded response.
♡ $80 for 30 min energy session with emailed description, insights & intuitive guidance.
♡ $125 includes initial consultation (by email or 10-15 minutes by phone), a very thorough energy session (up to 60 minutes in duration) in which each chakra is assessed, a full clearing, balancing and specific work to address your specific requests/concerns, as well as whatever presents itself during the session as wanting to shift/integrate for your highest well-being. When your session is complete, you will receive an emailed description, insights, intutive guidance and scans of oracle cards chosen for you.
♡ $333 Chakra Attune-up. Series of 3 sessions, plus a custom Flower Essence Blend and Essential Oil Blend. SEE DETAILS HERE
Please contact me prior to or after sending in your payment to set up your session day & time. Include your phone number, and if this is a distance session, please email a photo of yourself as well if possible.
Please CLICK HERE for current session options and pricing. This will take you to my new website. Thank you!